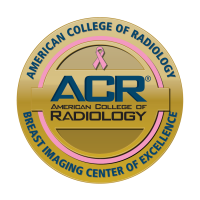 At the MemorialCare Breast Center in Newport Beach, our caring and compassionate physicians and staff are solely dedicated to the prevention, early diagnosis and treatment of breast cancer. We offer expert care and comprehensive, personalized services, including:
State-of-the-art technology, including breast ultrasound, 3D mammography and DEXA bone density tests
Dedicated sub-specialized breast radiologist interprets every mammogram
Fast turnaround times for screening results
Flexible scheduling options
It is recommended by The American College of Radiology and American College of Obstetricians and Gynecologists that women get annual mammograms starting at age 40. Schedule your mammogram today with flexible scheduling options.
Open Hours
Monday – Friday 8 a.m. – 4 p.m.
MemorialCare Breast Centers offer a multidisciplinary approach to care and are supported by the expertise of:
Dedicated breast radiologists
Breast surgeons
Breast oncologists
Breast radiation oncologists
Genetic counselors
Patient navigators
Other Breast Care Centers in Central Orange County
7055 Yorktown Ave.
Suite 102
Huntington Beach
9900 Talbert Avenue
Suite 102
Fountain Valley