Greater Newport Physicians, an Independent Practice Association (IPA), formed in 1985 by 50 doctors who wanted to improve care for the community. There are now approximately 900 primary care and specialty physicians in the group. GNP has been providing award winning care for more than three decades. As an IPA, GNP is comprised of physicians in private practice and GNP's philosophy is that healthcare decisions should be determined by the doctor and the patient.
How do I know if you accept my current health insurance plan?
Contact our Concierge Call Center at (800) 553-6537, or visit our "Become a Member page" for a list of accepted health insurance plans. You should also check with your health insurance plan to confirm that Greater Newport Physicians is part of your plan's network
Which hospital networks do I have access to?
When you enroll with GNP as your medical group, you will have access to all major hospitals in Southern California.  The hospital network you choose will determine the network of providers available to you. 
How do I choose a primary care physician?
For a list of all GNP primary care physicians, visit our GNP Physicians page, or call Greater Newport Physicians (GNP) Concierge Call Center at 800.553.6537 to receive a physician directory by mail. Once you have chosen your primary care physician and hospital network, call your health insurance plan directly to establish your primary care physician.
How do I make an appointment with my physician?
Call your primary care physician's office directly. You can find their phone number on your health plan card.
What are the locations of GNP's Urgent Care Centers?
Please visit our Locations page and find an urgent care near you.
Where are the Imaging & Radiology Locations?
What if I have a question regarding a utilization management process or issue?
We have staff available eight hours a day during normal business hours to answer your questions regarding our utilization management process or the criteria we use when making our decision, or any question you may have regarding a referral. Just call our Navigation Center at (800) 553-6537. We will accept collect calls when the call relates specifically to a utilization management issue.
Greater Newport Physicians' Medical Group's physicians and health care professionals make utilization management decisions based on the appropriateness of care and services for patients' medical needs and existence of coverage.  Greater Newport Physicians' Medical Group's compensation system is designed to reward physicians for their personal hard work and the quality of services they provide.  We do not reward any individual for denying coverage or service, nor do we use financial incentives to encourage inappropriate utilization.
By the Numbers
Greater Newport Physicians has been in the community for over 35 years.
Who we are
Mission 
We partner with independent physicians and prioritize the doctor-patient relationship to deliver high quality, value-based health care.
Vision
Since 1985, Greater Newport Physicians continues to be an unparalleled IPA in Southern California advancing patient care through long-term partnerships, quality, and integration. 
GNP will achieve its vision through the following core strategies:
Population Health: We promote community wellness by emphasizing preventive care and achieving better outcomes for our patients with chronic conditions. 
Collaboration: We partner with aligned independent physicians and our healthcare community to promote career satisfaction while delivering high-value care. 
Financial: We invest in evolving strategies to support independent providers delivering sustainable, value-based healthcare.
Innovation: We incentivize and adopt innovation approaches to help our physicians deliver coordinated care and achieve outstanding results. 
Technology: We embrace current and emerging technologies to increase physician efficiency and improve patient access to care.
What We Offer
Choosing a healthcare provider is an important and difficult choice. GNP provides many services to help make this decision easier.
GNP members can choose their primary care physician and see that same doctor every time in the convenience of his or her own office, not a clinic.
GNP-associated Primary Care Physicians offer members personalized, private-practice style health care services throughout Orange County and Long Beach. The performance and patient satisfaction of each doctor is rated every year — GNP is consistently among the highest-rated Independent Practice Associations (IPAs) in California.
When you need the care of a specialist, your GNP primary care physician can provide a direct referral to more than 1,100 specialists, eliminating paperwork and waiting time. This system allows your doctor to refer you to a specialist, in most situations, without seeking authorization from a committee.
If a GNP member needs hospitalization, you will have access to all major hospitals in Southern California
Letter from the President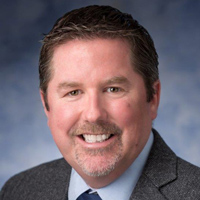 Welcome to Greater Newport Physicians. We know that you have many choices for your healthcare needs, and we are honored you have chosen us.
Your health and wellness are our priority. Since 1985, Greater Newport Physicians has provided personalized, professional healthcare services to our community. Get access to one of the most highly acclaimed, independent physician organizations in Southern California. With 150+ primary care doctors and 1,100+ specialists, you can take comfort in knowing we are fully committed to caring for you and your family.
Award-Winning Medical Group
Over the past three decades, GNP has become one of the most experienced and respected medical groups in the Orange County and Greater Long Beach areas earning America's Physician Groups highest 4-Star Elite Status. We have also been recognized by Integrated Healthcare Association as one of the top groups in California and received Department of Managed Health Care's Right Care Initiative Award. But the difference we make in our patients' lives is our true reward.
It is my honor to serve the physicians and staff of GNP. As a GNP primary care provider (PCP) for 17 years, I am grateful to be a part of this amazing organization. Your PCP knows you and will always guide you to outstanding care.
If you have any questions, our Concierge Call Center is here to help. Thank you for choosing Greater Newport Physicians.
Andrew Mleynek, D.O.
President